Asakusa no hi / Lights of Asakusa

(Yasujiro Shimazu, 1937)
An astonishing blend of East and West, just before the point when militant nationalism began frowning seriously on (non-German) Western influences. Heart throb (both as singer and actor) Ken Uehara is an opera singer in Tokyo, who models himself (offstage) on Gary Cooper (in dress - and in deed). He is loved by the young proprietress of a shooting gallery around the corner from the opera house (Yoshiko Tsubouchi) -- but is in love with one of his fellow singers (Mieko Takamine). When her wicked relatives connive at selling her off to a wealthy mob boss (with the aid of the opera company's prima donna, played by Haruko Sugimura), he and a friend (a foreign painter) go to her rescue.
Shimazu does not seem to have been as stylistically audacious as his colleagues, mostly he demonstrates an excellent grasp of contemporary Hollywood style. Still, his pacing is very good and the performances are quite engaging. The young Sugimura (in what would appear to be her first significant film role -- she was already famous on the stage, however) is quite interesting to watch -- especially when rendering extracts from Bizet's "Carmen"! Not on quite the same level as the work of Ozu, Naruse or Shimizu -- but a treat nonetheless.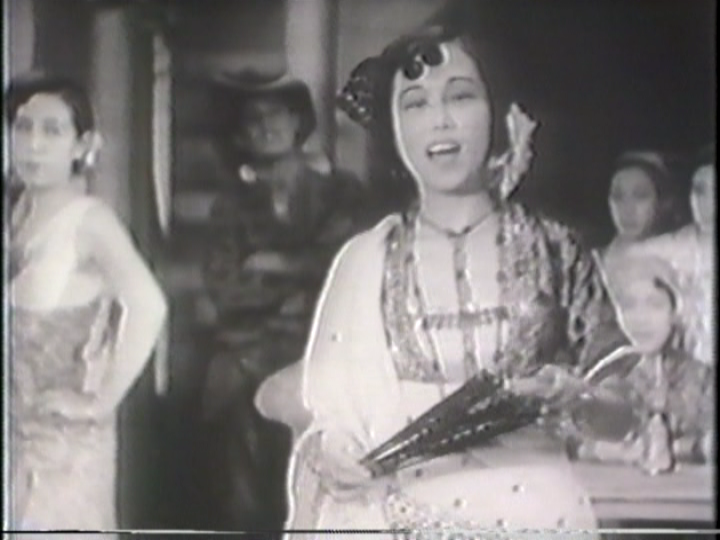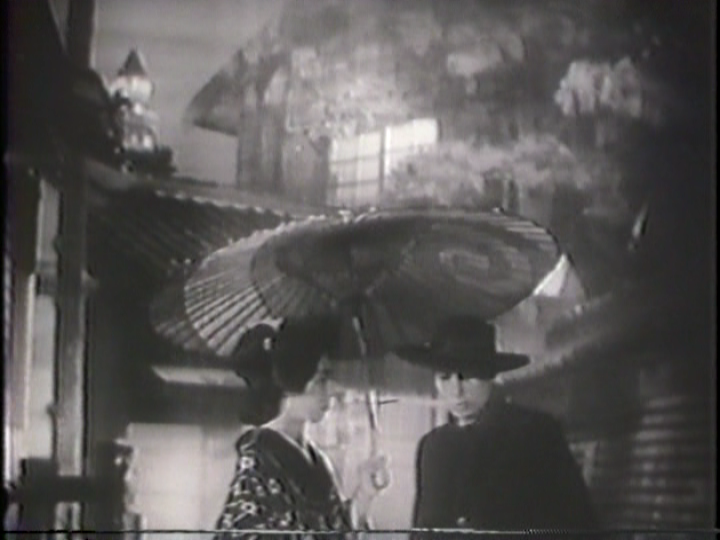 La vocation suspendue / The suspended Vocation

(Raul Ruiz, 1978)
A theological "spy film" -- where all the characters seem to be priests and nuns. Shot in alternating color and black & white, and with two alternating casts. Maximization of mystification seems to be a prime consideration, but this is still quite entertaining (at least for Catholics -- or ex-Catholics -- with a sense of humor about religious matters).
Rupan sansei: Kariosutoro no shiro / The Castle of Cagliostro

(Hayao Miyazaki, 1979)
An enjoyable adventure film (involving a master thief and an imperiled Princess) by the still young Miyazaki. Not on the same level as his best work, but enjoyable.
Daiyaukai / Rainbow Kids

(Kihachi Okamoto, 1991)
Three young would-be thugs kidnap a rich (but bored) old lady (played by redoubtable 80 year old Tanie Kitabayashi). Once she realizes that her captors are actually good-natured but rather hapless, she takes charge of her own kidnapping. Her biggest challenge, the rescue efforts are being led by the local police chief (played by Ken Ogata), a very canny friend of hers. Not great art, perhaps, but wonderfully entertaining.
Linda Linda Linda

(Nobuhiro Yamashita, 2005)
My favorite film of the last year or two. Since I've already written about it, this time I'll just link to some screen shots: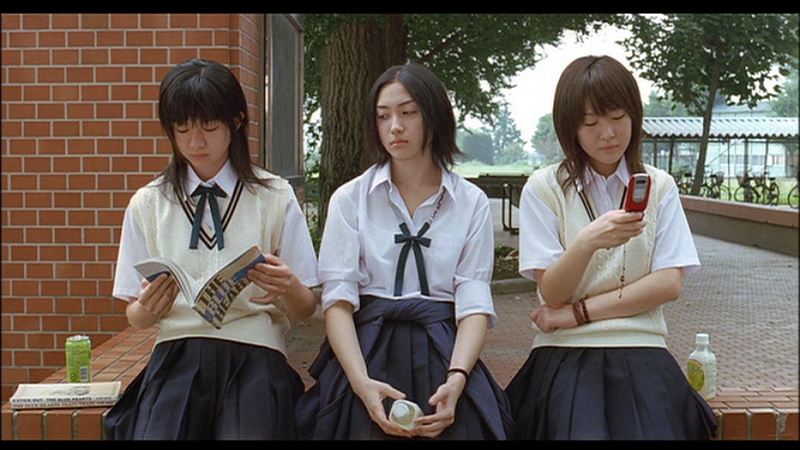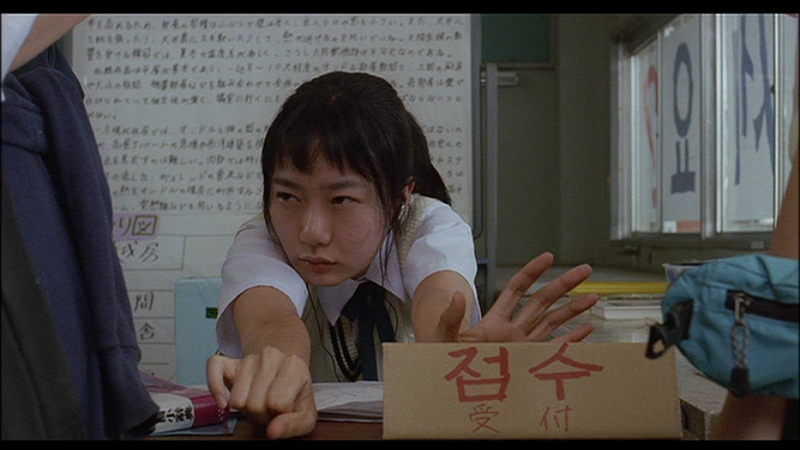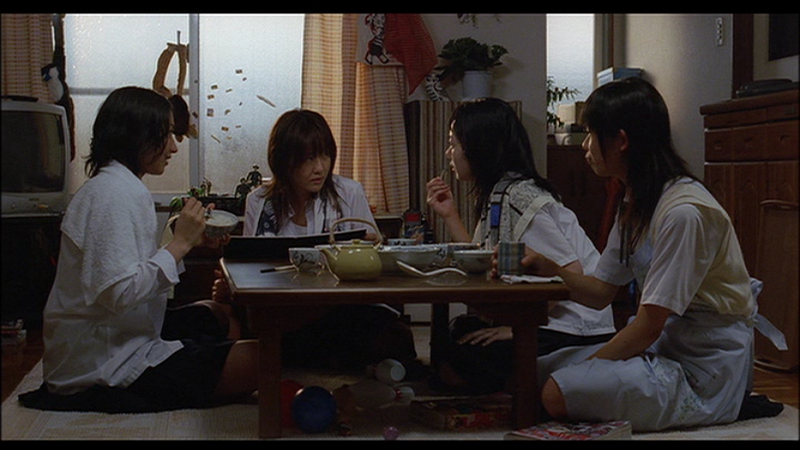 Fong juk / Exiled

(Johnnie To, 2006)
One of my favorite films of the past year. An exiled gangster (Nick Cheung) returns to Macau with his wife (Josie Ho) and new baby. His former boss (Simon Yam) sends two men to kill Cheung (Anthony Wong and LAM Suet), who bump heads on arrival with two former colleagues determined to protect Cheung (Francis Ng and Roy Cheung). As it turns out, all five men are childhood friends, so it proves difficult for Wong to carry out his orders. Gorgeously shot, wonderfully acted -- with ample gunfire and explosions for action lovers (but lots of mood and atmosphere for us more arty types).