Neve
r Give a Sucker an Even Break

(Edward F. Cline, 1941)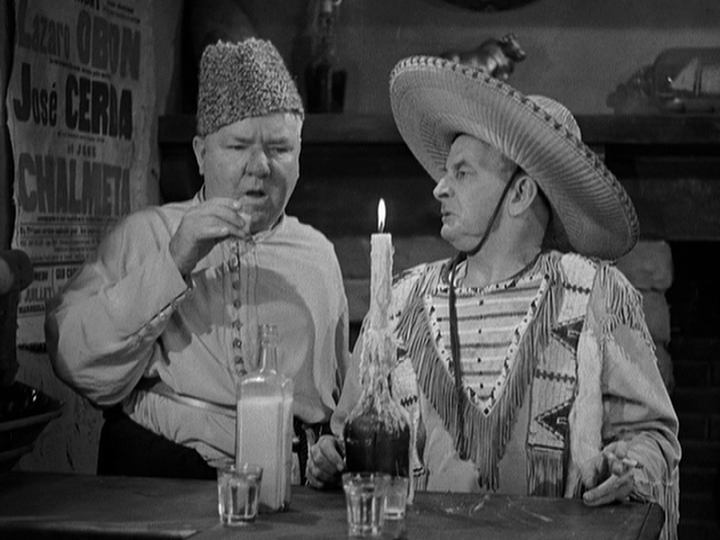 One of the most remarkable of Fields' works -- and sadly his last. (He would appear in a few more films -- but the rejection of his script by "Director" Franklin Pangborn in this film proved prophetic). Lots of "meta-cinema" here -- with Fields trying to peddle his script to Pangborn. As the proferred script is enacted before us (as Pangborn reads it) -- our rejection of it as preposterous is undermined by the (preposterous) Pangborn's rejection.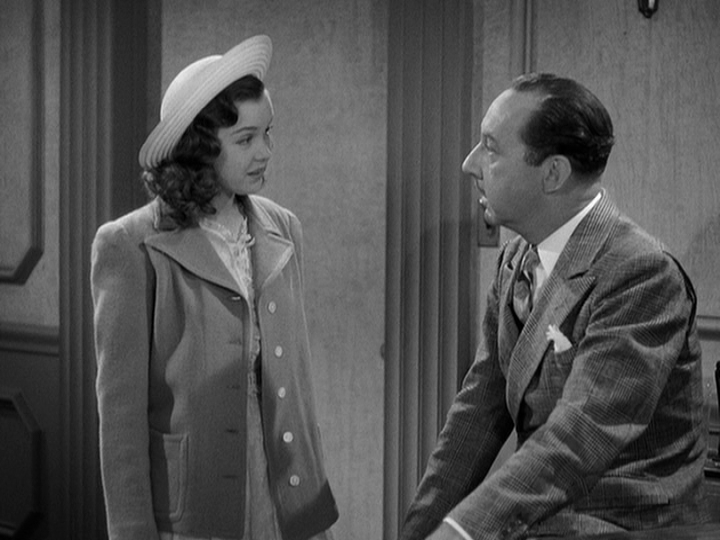 Gloria Jean -- as Fields' niece -- has a remarkable singing voice for her age -- and a spunkiness that made her a suitable Fieldsian protege. Wonderful character actors scattered throughout in supporting roles.
Onna ga kaidan wo agaru toki / When a Woman Ascends the Stairs

(Mikio Naruse, 1960)
This simply gets better and better with each re-visitation. Not only is Takamine (in the central role of bar hostess "Mama") perfect -- so is the entire (large) supporting cast. Black and white wide-screen cinematography doesn't get any better than what we see here (courtesy of long-time Naruse collaborator Masao TAMAI). And I love the score (one of Toshiro Mayuzumi's best).
Criterion's presentation is generally good -- though I found the subtitles often did not fully capture the nuances of what was actually being said. I liked the little interview with Nakadai, but haven't listened to the commentary (not really certain that a film so crystal clear as this NEEDS a commentary).
Comédie de l'innocence / Comedy of Innocence

(Raoul Ruiz, 2000)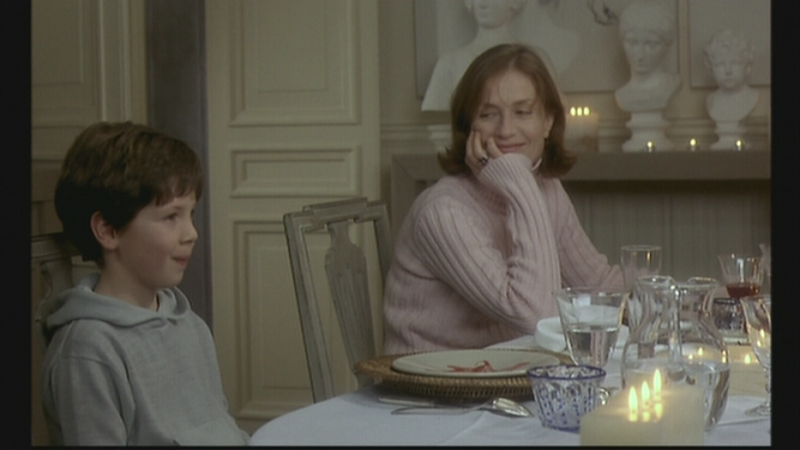 More in the lighter vein of "That Day" than of the more abstruse Ruiz films -- which is a good thing, as far as I'm concerned. Out of the blue, right after his birthday, a young boy named Camille (Nils Hugon) informs his mother (Isabelle Huppert) that he wants to visit his _real_ mother -- who lives on the other side of Paris. W
hen she takes the boy to visit, he seems surprisingly familiar with a part of Paris he has never been to.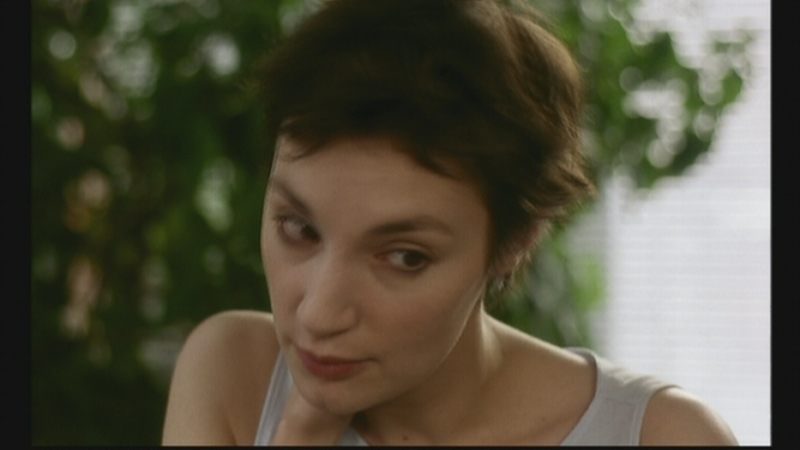 The "alternate mother" turns out to be Jeanne Balibar, a woman whose own son Paul (the same age as Camille) had drowned two years previously. Camille is a complex child -- he seems to have imaginary plymates -- and is an aspiring film maker (with his own video camera). Other complications -- a rather sinister uncle (Charles Berling) and a somewhat mysterious babysitter. Very enjoyable.
Nihon chinbotsu / Japan Sinks

(Shinji Higuchi, 2006)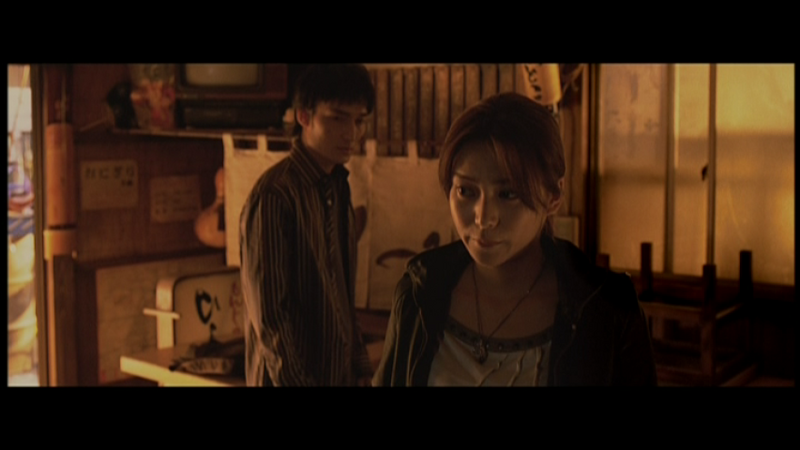 Higuchi was an assistant director for the very good mid-1990s neo Gamera trilogy and director of the recent WW2 (slightly) alternative history (fantasy) film, "Lorelei". Here, he tackles Japan's slide into the sea -- due to geological causes that are explained carefully (but to which I didn't pay sufficient attention, I'm sure). T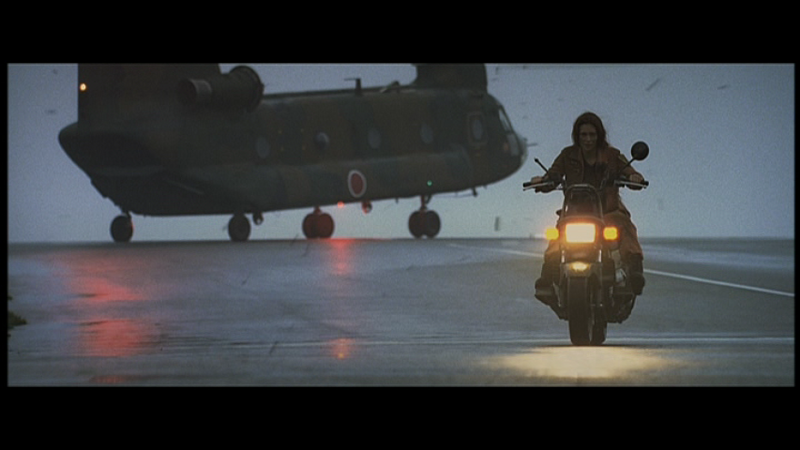 he main focus,as disaster unfolds (and much of the world is wary of coping with the vast tide of potential refugees), is a handful of individuals (including, but not limited) -- a leading (but often unpolitic) geologist (Etsushi Toyokawa), his politician ex-wife (Mao Daichi), a couple of mini-submarine piloting assistants (including pop star-actor Tsuyoshi Kusanagi), a young girl he rescues (Mayuko Fukuda), a rescue squad member who rescues both of these two in the prologue (singer-actress Kou Shibasaki), various relatives and neighers of Shibasaki and a geologist in charge of watching over Mt. Fuji (Aklira Emoto -- otherwise known as Imamura's "Dr. Liver").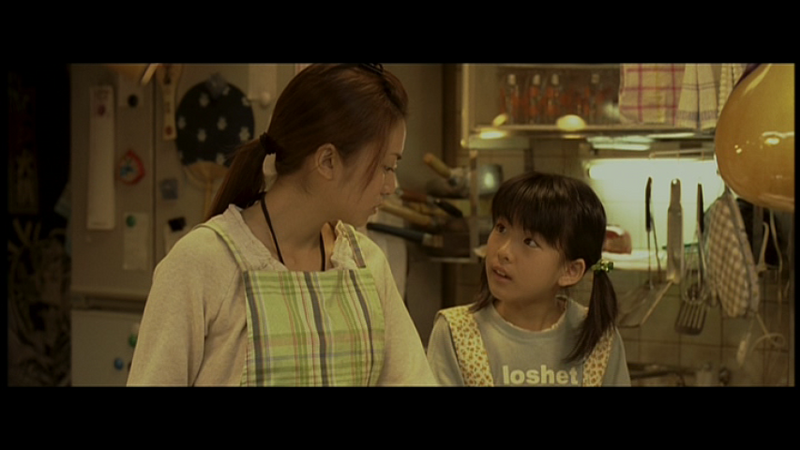 The special effects are (not surprisingly) quite well done -- more importantly, the various human dramas are generally well-handled (albeit with a few too many coincidences). all in all, considerably better than I expected. A good representative of Japanese popular ("non-art") cinema.