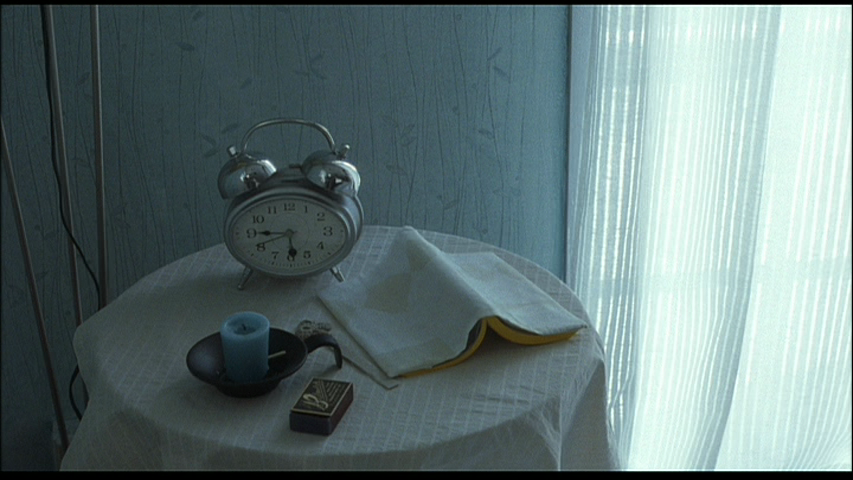 A picture-perfect couple (Nao Omori and Miki Nakatani) that is bored, bored, bored with their current life. Both drift into adulterous romances. He with an old college classmate (Chizuru Ikewaki), she with a customer (Juichi Kobayashi) who buys one of the cute stuffed bears she makes. Meanwhile, the couple goes on as if nothing has changed (as best they can). Can this marriage be saved?
Yazaki's last film was the excellent, rather edgy
Strawberry Shortcakes
(about four young woman who were all in a state of romantic disarray). In this film, Yazaki takes a more classical turn, evoking the 50s family dramas of Ozu and Naruse. One gets echoes of
Early Spring
,
Repast
,
Sudden Rain
,
Husband and Wife
and
A Woman's Heart
(among others) -- tinged with (perhaps) a dash of HONG Sang-soo. In a nice touch, Yazaki managed to find a surviving cast member from Repast (Akiko Kazami, who also appeared in Shinozaki's
Not Forgotten
several years ago) to play an elderly neighbor of the couple.
The Japanese DVD is afflicted with the current curse of no subtitles (not even Japanese ones). This is the kind of release that would have gotten English subtitles just a few years ago (
Strawberry Shortcakes
had them). But this convenience appears to be a thing of the past. In the event this film turns up anywhere in your neighborhood (sadly not all that likely), I recommend it highly.
Pictures: