Seen in early January 2008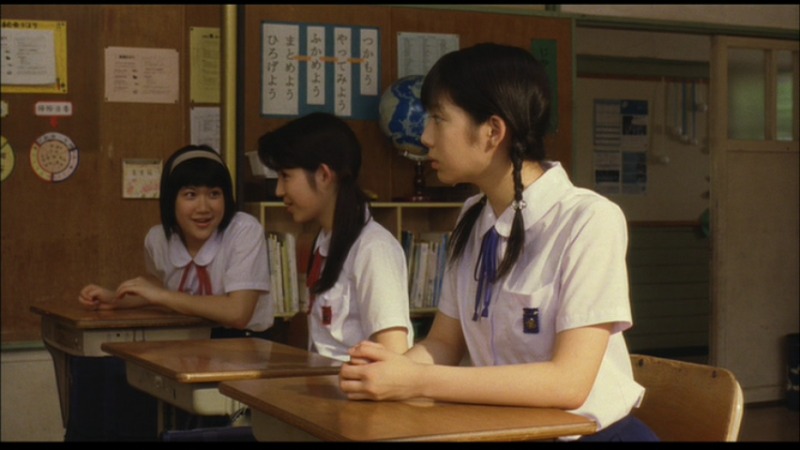 The Japanese title of Yamashita's new films
seems
to translate to "natural cockle-doodle-doo". Although about the first thing one hears in the film is a rooster crowing (and we do see chickens from time to time), the significance of the title is not especially clear to me.
The film (based on a popular
shoujo
manga) is set in
Shimane Prefecture
(the second least populous prefecture of Japan). Clearly built in the post-war baby boom era, the combined grade school and middle school now has less than 10 students -- and is probably reaching the end of its days.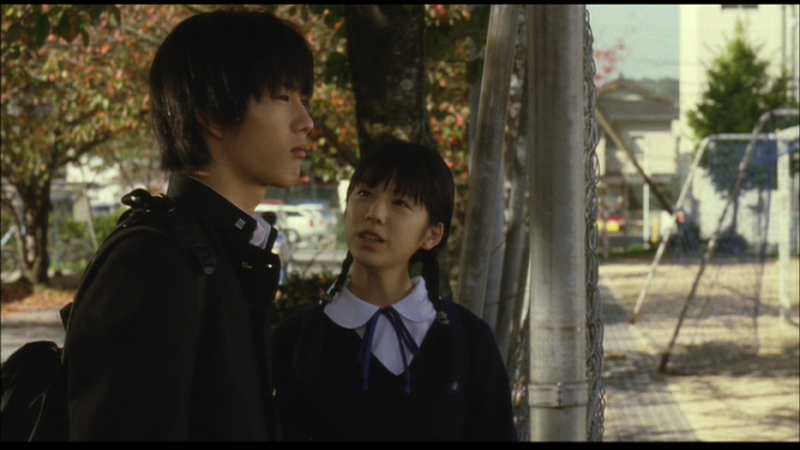 The films primary focus is on the oldest student in the school, Soyo (played by
Kaho
) now in ninth grade. While she has had friends in lower grades, she has never had a classmate in her own grade. At least, never until the start of the film -- when a newcomer from Tokyo (who has family ties to the village) arrives as a transfer student.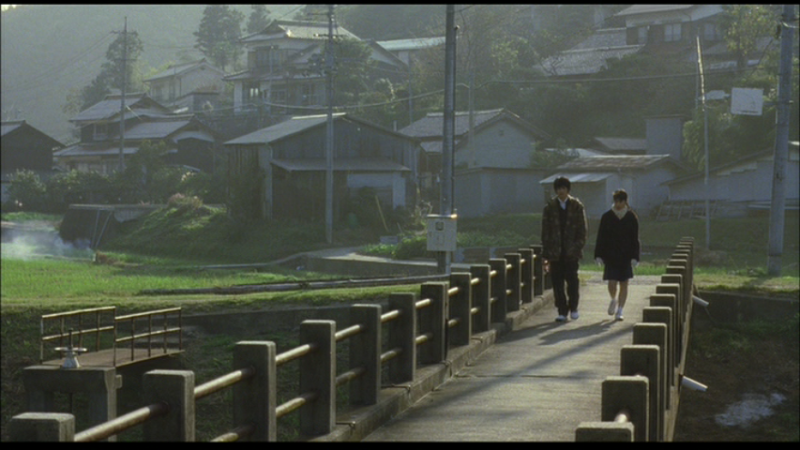 Most of the focus of this slow-moving and sweet-natured film is on the relationship that develops between Soyo and the newcomer Hiromi (Masaki Okada), though interactions with her family and schoolmates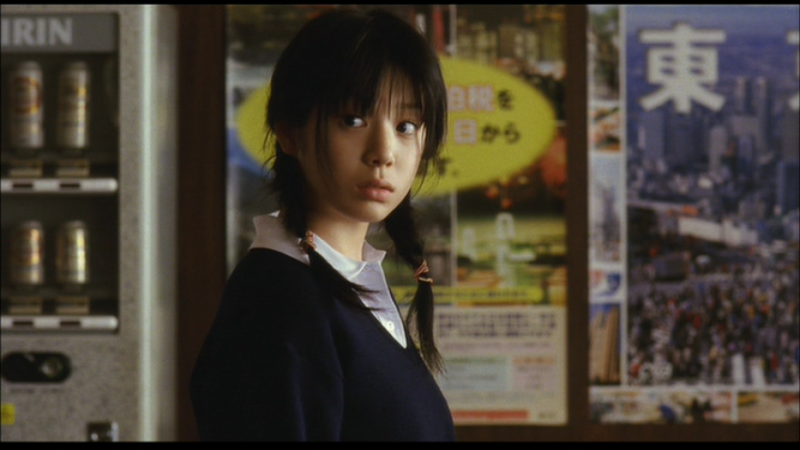 (most of whom are just "little kids") are not neglected. One complication of her friendship with Hiromi (other than his "attitude") is the fact that he turns out to be the son of her father's first love, who ran away to Tokyo long ago, but who has now returned.
Not much of a plot here, but still -- things happen. Soyo trades her "first kiss" to Hiromi for his fashionable Tokyo windbreaker. The children go on excursions to the beach and to a local festival.
Soyo worries about whether her father might rekindle his old romance with Hiromi's mother. The middle schoolers go on a class trip to Tokyo. Just all the normal sort of things kids of this age do. In some ways, this bears a lot of similarity to what might be the first film of this sort, Mikio Naruse's 1947
Haru no mezame
(
Spring Awakens / Puberty
).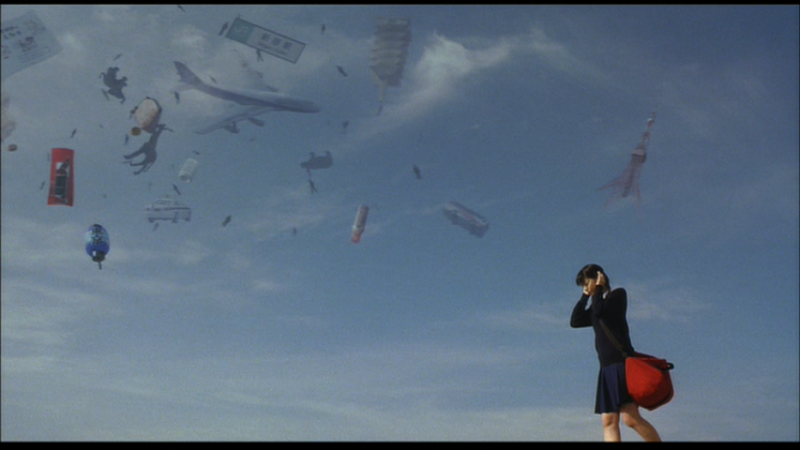 The performance by Kaho (who was the same age as the young heroine whose part she played) is very good. Her fellow star Okada, though a couple of years older than he ought to have been, likewise did a creditable job. The cinematography of Ryûto Kondô is quite lovely.
One's reaction to the film will probably depend on one's tolerance for a film that favors a low-key atmosphere and mood over plot. As for me, I enjoyed it a lot, albeit not as much as Yamashita's prior
Linda Linda Linda
, but to be fair that is probably my favorite film of the past couple of years.
More screen shots:
http://i9.photobucket.com/albums/a59/mkerpan/linda/kokekko/tennen01.png
http://i9.photobucket.com/albums/a59/mkerpan/linda/kokekko/tennen06.png
http://i9.photobucket.com/albums/a59/mkerpan/linda/kokekko/tennen10.png
http://i9.photobucket.com/albums/a59/mkerpan/linda/kokekko/tennen12.png
http://i9.photobucket.com/albums/a59/mkerpan/linda/kokekko/tennen13.png